Research and Production Company Grasys is a leading manufacturer and EPC-contractor in air and gas separation.
About Us
Full cycle engineering company
Job package from designing to delivery and putting into service
Manufacturing equipment of any scale and level of complexity
Two manufacturing sites in Moscow region
In-house manufacture of hollow fiber membrane elements
Track record of successful EPC-contracts
Prompt technical support
In-house Service Department and local offices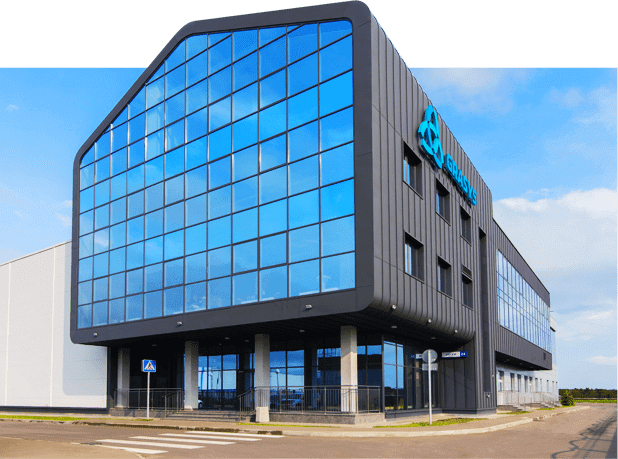 Russian Research and Production Company Grasys is engaged in manufacturing equipment for gaseous fluid production and separation. The company also performs EPC-contracts applicable to air and gas separation.
The core company's business line is the development and manufacture of the cutting-edge high-tech gas separation systems, natural and associated gas treatment and processing units, helium recovery and concentration units based on tailor-made membrane of in-house design. The other type of the manufactured equipment includes air separation systems, primarily nitrogen and oxygen fixed units and mobile plants, medical oxygen concentrators and stations, nitrogen fire extinguishing installations, as well as modular compressor stations, hydrogen production and purification plants and CNG filling station equipment.
Grasys equipment and projects are presented in all federal districts of Russia, across the CIS and in many countries worldwide. R&P Co. Grasys boasts a well-developed client network. Grasys services are used by the most influential representatives of oil and gas production, engineering, medical, food, coal, chemical, petrochemical and other industries.
R&P Co. Grasys has its own Training Center with the key objective of training and developing Customer's staff competence in air and gas separation at the Customer's facility.
R&P Co. Grasys Manufacturing Facility
Two manufacturing sites in Dubna and Domodedovo, Moscow region
In-house manufacture of hollow fiber membranes and membrane cartridges
All Grasys production processes are regulated by ISO 9001:2015
Learn more about production operations
In the city of Dubna (Moscow region) Grasys has started the first in Russia and the CIS production of hollow fiber gas separation membranes and membrane cartridges with a broad application scope in various industries, including oil and gas, metallurgy, food and many others. This is one-of-a-kind research and production complex located within the Dubna Technology and Innovation Special Economic Zone. One of the high-profile business lines covers manufacture of membrane cartridges to separate hydrocarbon gases, as well as to recover helium concentrate.